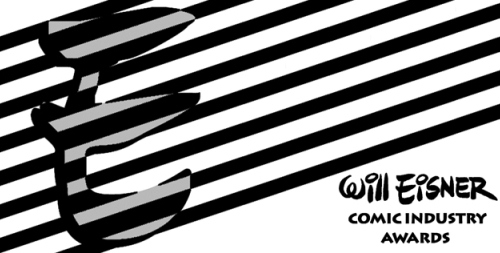 Çizgi roman dünyasındaki harika işlerin unutulmaz ödülü Eisner için bu senenin adayları açıklandı! 
En büyük yayınevlerinden bağımsız işlere kadar çizgi roman dünyasına yön veren tonla iş var. Eisner bu sene de her biri için efsane bir liste hazırlamış. Çizgi roman dünyası sadece süper kahramanlardan oluşmuyor elbette. Eisner bize bunu hatırlatıyor. The Unbeatable Squirrel Girl'den Bitch Planet'e kadar birbirinden farklı onca eser yarış içinde.
Ülkemizde Yürüyen Ölüler adlı çizgi roman eseri Marmara Çizgi'den yayınlanan Robert Kirkman, Invincible adlı eseriyle bu sene listede.
En İyi Yazar kategorisinde yarışan iki isim yüzümüzü güldürdü; dilimizde Elif adlı romanı ve Ms. Marvel adlı bir de çizgi romanı bulunan G. Willow Wilson ve Star Wars çizgi romanı yazarı Jason Aaron.
Peki ya Harley Quinn – Şehrin Ateşlisi'nin kapaklarını beğenmiş miydiniz? Amanda Conner da En İyi Kapak Sanatçısı olarak listede.
En İyi Mizah Yayını listesinde Facebook ve 9gag gibi siteler sağ olsun, dilimizde göremesek de oldukça iyi tanıdığımız iki seri var; Kris Wilson, Rob DenBleyker ve Dave McElfatrick'den Cyanide & Happiness ile Fran Krause'dan Deep Dark Fears. İkisi de korkunç derecede komik.
Batman v Superman filmi ciddi eleştiriler alsa da çizgi roman karakterlerini sinemaya yansıtmada oldukça iyi bir iş çıkardı. Şüphesiz en sevilen karakteri de Wonder Woman oldu sanırım. Renae De Liz'den The Legend of Wonder Woman adlı Webcomic de listede.
Bizi en çok ne üzdü derseniz, "bir yerde Saga'ya ödül vermeyi bırakmamız gerek" diye düşünmüş olmalılar ki Saga bu sene hiç bir kategoride yok. Bu sene almaması sizi yanıltmasın, son 3 yıldır Eisner'dan En İyi Devam Eden Seri ödülüyle dönüyordu. Eğer bu harika esere başlamayı düşünüyorsanız elinizdeki iş neyse bırakın ve başlayın!
Bu senenin diğer büyük olayı da kadın aday sayısının çokluğu. Bu sene 49 kadın 61 dalda aday gösterildi ve 30 kategorinin 27sinde de bulunuyorlar. Geçen sene bu rakam 44 idi. Hatta 7 kategorinin çoğunluğunu da kadınlar oluşturuyor.
Bu senenin adaylarının tam listesi şöyle:
#